salammm!
hi people...
brighton's railway station is a place where most people in brighton commute and take the train to london, to london bridge station or london victoria station for them to go to work, or simply to go for a shopping spree.
but we'll talk about london later.
here's some pictures i took at the weekly car-boot sale at the car park of brighton's railway station. only on sundays! it's simple amazing to actually see and have the viewing pleasure of what these people are selling. kelakar pun ada gak la. things yang kita tak jangka pun org akan jual but it's there. old phones, projectors[the ones they use kat panggung wayang yang lama], as well as new stuff macam crystal vase yang mama cekya beli. it's only 7 pounds. kalau kat kedai biasa, it's almost 70-80 pounds. huhuhuhu....
there are also story books, all in good condition selling for a pound or paling mahal pun, a pound and 50 pence. murah eh? baju kids, baju adults, comforters, segala pinggan mangkuk. china set pun ado! punah betul diorang nih. segalanya dijual. sekali imbas, as if they brought the whole house to sell...
here are some pictures kat sekitar market tu.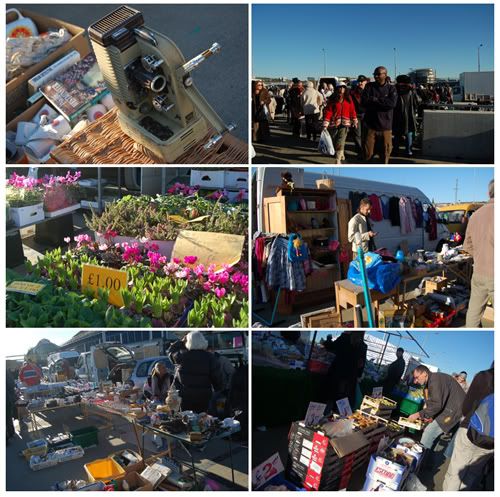 next entry will be the seven sisters country park. amazing name eh? wait till you see the park. the most amazing view i've ever seen!
wassalam!
p/s : wtl, cekmi, thanx for spending the evening. best lak borak2 sampai tak sedar dah pukul 10! hahaha...