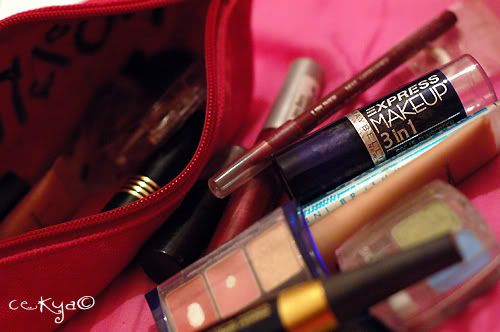 salam!
hi people. i owed some raya stories tapi rasanya tak payah nak cerita la kot. ray apun dah nak habis. hehehe...!
tadi baca blog kak lun and i'm having bad dreams as well. same story tapi jalan cerita lain-lain. it bugs me alrite. rasa tak suka sangat tapi sometimes it makes me believe it. and bila percaya, rasa tak best, start to feel down and all.
cekya memang tak nak percaya tapi from the look of it, macam memang betul lah. kiranya, the dreams actually confirmed the story in real life.
baru 2 kali. kalau masuk 3 kali. tatau la.
anyways, today's alfie's mommy's birthday! so, here goes....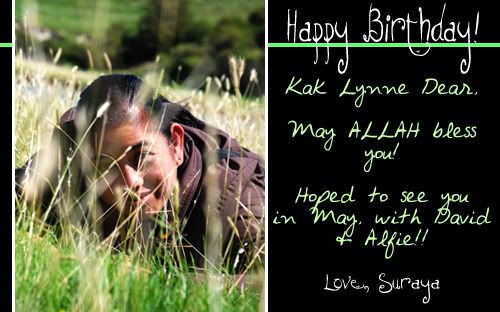 i'm bored. haih!
love, cekya.