salam...

minggu lepas, we talked alot. through phone. through YM. we even played DJ as he & another colleague played ranges of music. dikir barat, hotel california. lagu biro tata negara pun ada. hehe. and we had so much fun laughing!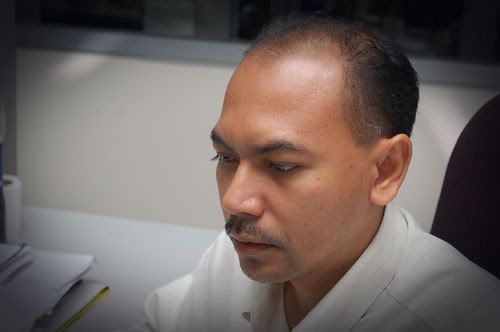 gambar di atas adalah gambar cek man yang buat-buat busy. hehehe.
cek man left our HQ office last 2 years, transfered by our evil boss. entah apa dengki, cekya pun tak tahu. since then, i missed a colleague, a friend, a brother. and his family is like family to me. his wife, a sister. his kids, my nephews and nieces.

and last monday, i was informed that he's in ICU.
unbelievable. i called some of the senior staffs and they informed me that yeah, it is true.

the story - he passed out, and fell full weight, on his HEAD. 2 other colleages who was with him tried to keep him awake and he started vomitting. then darah start keluar from his nose, and then dia muntah darah pulak. upon arrical at kemaman hospital, he was x-rayed and there was a 3 inches crack on his skull, at the back of his head. then, he was transfered to a medical center in kuantan.

8 of us, bertolak dari office to kuantan. cekya risau sangat. hati tak sedap and my mind is with his 4 kids. dah start rasa sebak and nak nangis tapi cepat-cepat tahan.

masa cekya sampai, he was conscious. cuma pening yang amat sangat. we let him rest and just waited for the doctor outside the ICU. and when i hugged his wife, i can feel that she's terrified and lonely. and she admits that after seeing us, their friends, she's a little relieved. well, i would feel the same way too. dah la merantau. no relatives around.

as at yesterday, cek man dah boleh bangun, shower and have his meals. apa pun, doctor is still observing him. and giving him medication untuk cairkan the blood clot in his head. or else, surgery...

cek man, cepat sembuh, ok?

love, cekya.


p/s : i hope kak lun will have all the strength that she can have. kita doa sama-sama, ok?